Main content
Two Informational Sessions for Forest Landowners
Posted Monday, March 6, 2023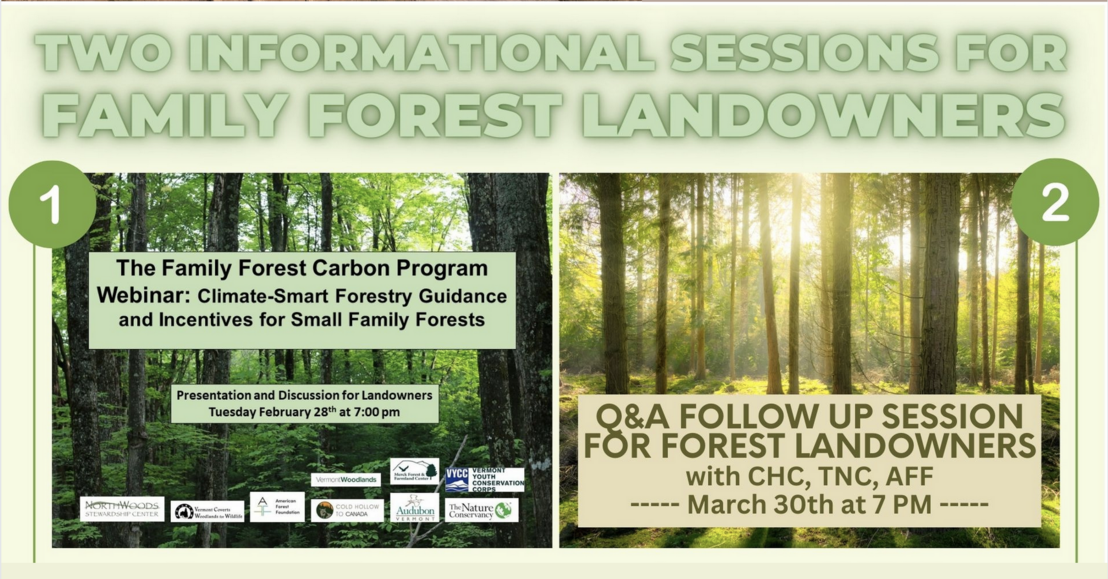 The Family Forest Carbon Program has been developed to enable family forest owners in Vermont and the Northeast to access climate finance from carbon markets with the goal of increasing the adoption of climate smart forestry practices to grow more resilient forests, conserve biodiversity, add value to timber stands, and mitigate climate impacts. An informational webinar has been created and is scheduled for 2/28/23 at 7 pm. Please click here for lots more information. If you know you want to register, you can do so directly here. We hope to see you at this zoom event!
A Q&A Follow Up Session has been created for our Woodlots Program and others who may have questions after the 2/28 informational session. This follow up session has been created and scheduled for 3/30/23 at 7 pm and is also a zoom event. Please go here for more information and to RSVP.
Late February for an Informational Webinar and then late March for a Follow Up Q&A!