Main content
Conservation Fund

Our Conservation Fund is one of the financial tools available to landowners throughout the Cold Hollow to Canada region who are interested in conserving their land. The purpose of the fund is to provide support to landowners interested in donating a conservation easement.
Up to $10,000 from the Fund may be used for transaction costs for each easement. These costs may include: procurement of surveys, appraisals and appraisal reviews, attorney services, title searches, closing services, deed preparation, baseline documentation, easement and land recording, and other professional services.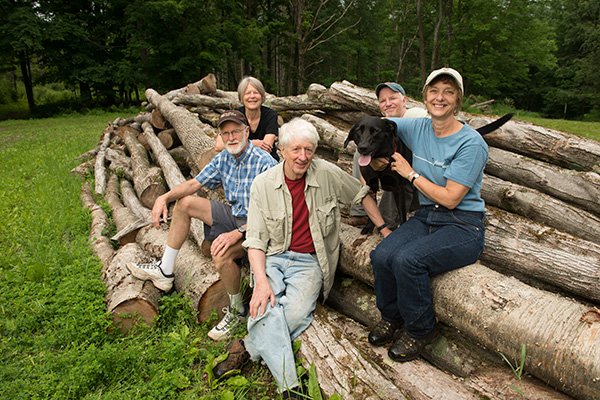 Eligibility Criteria:
Land is located in one of the seven towns within the Cold Hollow to Canada region: Bakersfield, Belvidere, Enosburg, Fletcher, Montgomery, Richford, Waterville
Land is 50 acres or greater
Over 60% of the land is forested
Land is within CHC's conservation priorities (see StoryMap)
See additional criteria for landowners and apply online today! Applications may be submitted at anytime, and will be batched for review on a quarterly basis.
Please contact us at info@ coldhollowtocanada.org if you have any questions.
---
Thanks to the Jessie B. Cox Charitable Trust Fund at The Boston Foundation and the Linthilac Foundation for the initial funding to launch our Conservation Fund!