Main content
Team & Board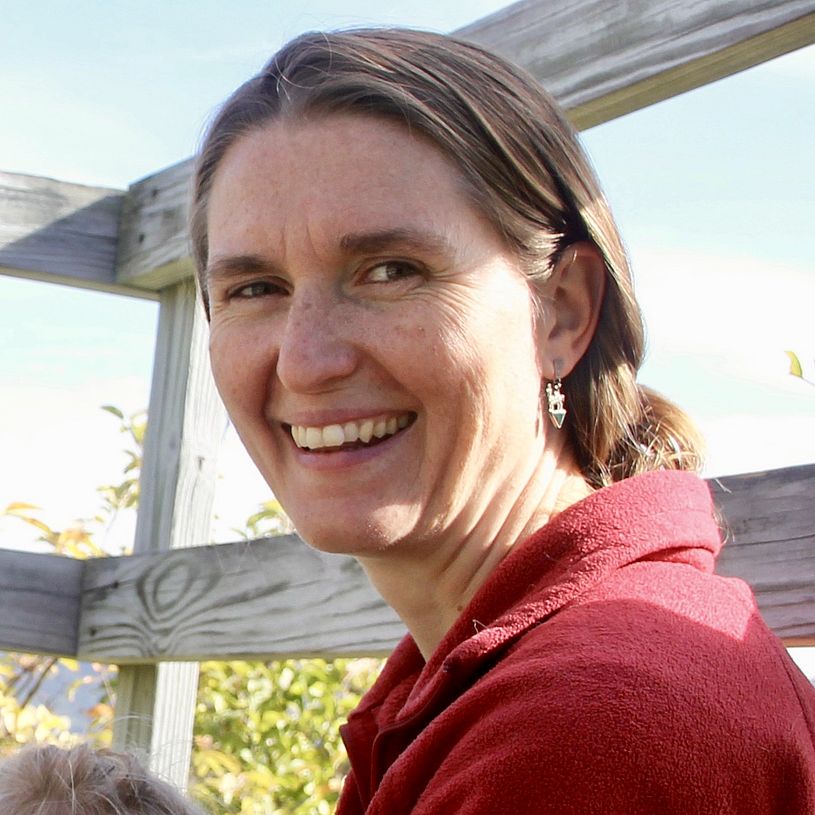 Conservation Director
As Woodlots Program Manager, Monica organizes quarterly gatherings and educational opportunities for woodlots program members and seeks to expand the program into additional CHC towns. She is also capturing the inner workings of the program into a toolkit that can be used by other organizations wishing to engage landowners in landscape-scale stewardship.
Monica has always sought to combine scientific research with community education. She spent five years with Vermont Fish & Wildlife Department's Community Wildlife Program, and she has also worked as a park ranger in Yosemite National Park, coordinated community-based planning, citizen science, and educational activities in a Staying Connected Initiative wildlife corridor, taught science courses at the Community College of Vermont, acted as Stewardship Coordinator for the Upper Valley Land Trust, and taught kids at an outdoor science school. She has an M.S. in Botany through the University of Vermont's Field Naturalist Program and a B. A. in Biology from Lewis & Clark College.
Natural habitat: A creature of forests and mountains, Monica loves to explore. Nothing makes her happier than visiting special places with those willing to share stories, knowledge, or a new perspective. She can also be found searching for swimming holes with her two daughters, playing board games, or making music.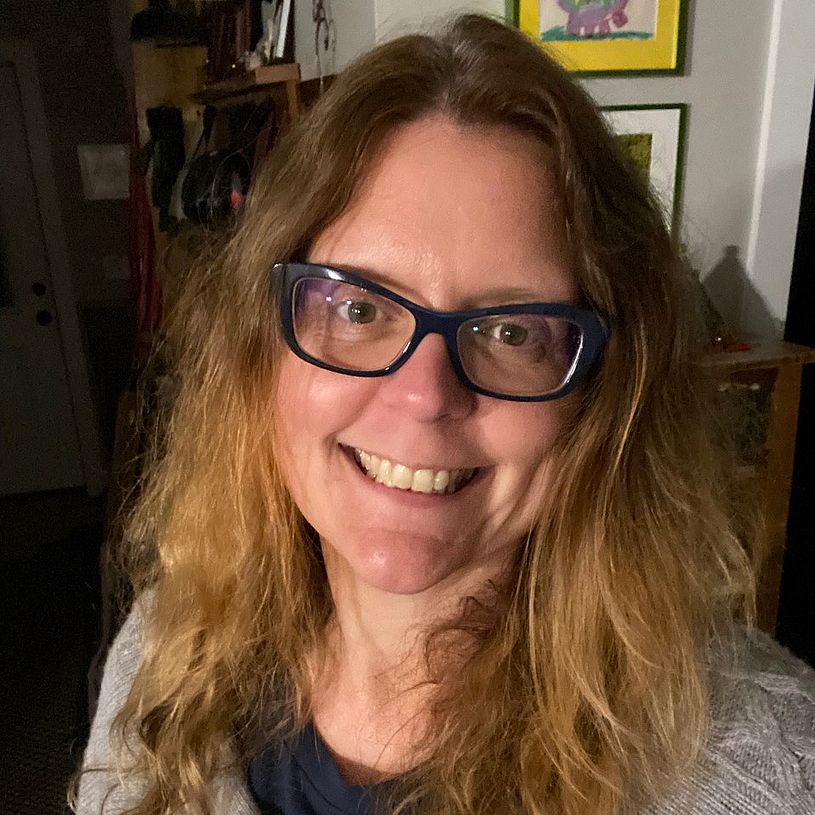 Director of Operations
In this role, Linda assists in organizing quarterly gatherings and educational opportunities for woodlots program members as well as coordinating stewardship activities and programming. Fundraising, outreach and grant writing/administering/reporting are a part of this role as well as general administration and operations.
Linda's diverse background includes owning/operating a holistic health business for 15 years, and she has had the pleasure of working in local government as well. Linda has a B.A. in Fine Art/Art History from Georgian Court University and has an M.A. in Holistic Health from the same university. Assisting the great health of the land and all its inhabitants is among Linda's personal mission, so aligning with Cold Hollow to Canada feels like a very good fit.
Natural habitat: You can find Linda in her little "corner" of the world in Montgomery, singing to the brook and talking to the plants and trees around her. Linda also asks Nature to smile pretty when her camera comes out and delights in the gorgeous Spirits of Nature.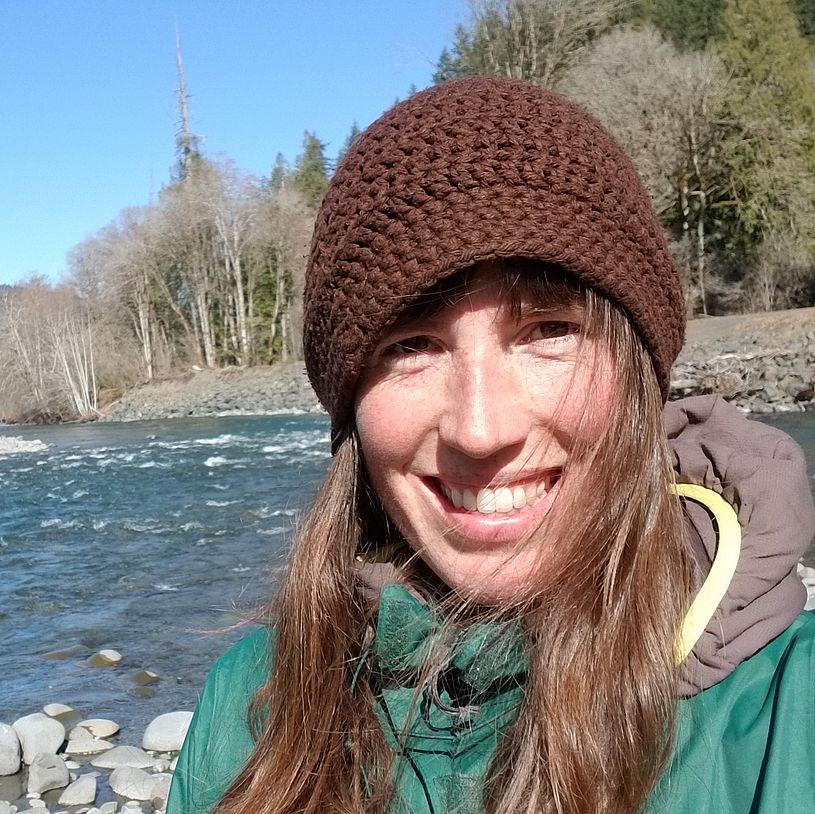 Community Science Coordinator
Sophie manages CHC's wildlife tracking programs, which engage our community members in monitoring local wildlife through tracks, sign and trail camera photos. This program offers an opportunity to connect more deeply with often-elusive wildlife and collect data that informs our conservation work.
Sophie brings a diverse work history of program management, citizen science coordination, and nature education. She earned a B.S. in Environmental Science from McGill University then pursued work as a park naturalist in Algonquin Provincial Park, Ontario, before moving to Vermont to study in the Field Naturalist Program at UVM. Following that she managed education programs at Green Mountain Audubon Center in Huntington, then Crow's Path Field School in Burlington. In 2015, she initiated the Burlington VT Mammal Tracking Project to track core habitat and wildlife corridors in our state's most urban region. She has also contributed to the Seattle Urban Carnivore Project and Conservation Northwest's Community Wildlife Monitoring Program in the Central Cascades, and she oversees a nonprofit dedicated to the training and certification of wildlife trackers across North America.
Natural habitat: On a wildlife trail or quietly observing at her 'sit spot' in the woods. Sophie is also drawn to the water, so you might find her canoeing, windsurfing, swimming, or skating across pond ice. The northeastern forests feel most like home, but she's also drawn to the Pacific Northwest and guides wildlife trips in the Rockies.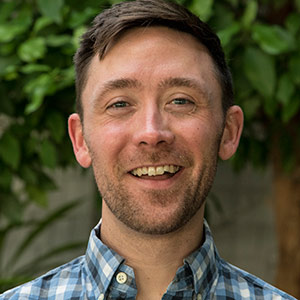 President & Co-founder, Montgomery
Charlie is a consulting forester and conservationist at North Woods Forestry, working with private landowners and nonprofits across northern Vermont. Charlie received undergraduate degrees in Forestry and Recreation Management from the School of Natural Resources at the University of Vermont. Prior to taking over North Woods Forestry in 2007, Charlie worked as an operations forester with Upland Forestry and the Lyme Timber Co. in the Adirondack region of New York.
In addition to his work at North Woods Forestry, Charlie is Co-Founder and President of CHC. Charlie has also served as chairman of the Montgomery Selectboard since 2016 and sits on the Vermont Land Trust Board of Trustees, the Vermont Natural Resource Council Board of Directors, and as vice-chair of the State of Vermont's Working Lands Enterprise Board.
Natural Habitat: Somewhere in the woods, decked out with an orange vest, flecked with blue tree marking paint, accompanied by two dogs, and continually in awe of how lucky we are to call this place home.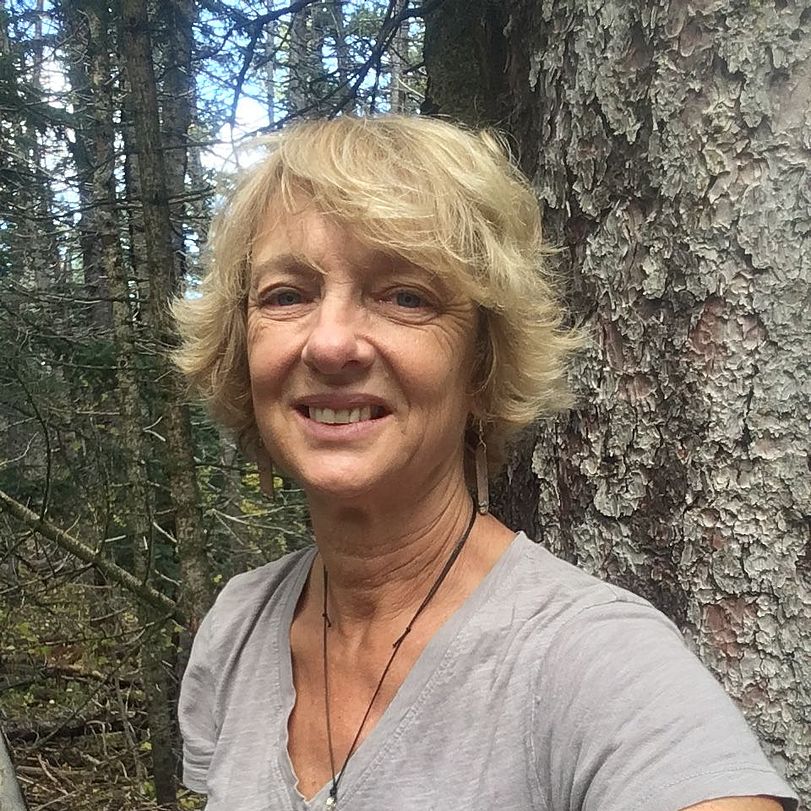 Nancy Patch
Vice President & Co-founder, Westford
As Co-Founder and Vice President of CHC, Nancy brings a vision for the future of the Northern Forest to the CHC region. Her work as a community organizer and County Forester for the VT Department of Forests, Parks and Recreation helps connect the people in CHC's seven town region with the science of conservation and ecological forest management. Nancy's mantra has become CHC's motto:
You only see what you know, love what you see, and protect what you love.
Nancy has spent her lifetime working and learning about the forests of New England and other parts of the world. She has been a practicing forester since 1985 when she graduated with a B.S in Forestry from UVM. Nancy has since obtained an M.A in Curriculum Development from UVM and a M.S. in Plant and Soil Science from Texas A&M-Kingsville. She serves on the Board of Two Countries, One Forest and on the steering committee for the Champlain-Adirondack Biosphere network. Her past experience includes work as a consulting forester, an educator, and as a Peace Corps volunteer.
Natural Habitat: The forest is always the place of recovery, restoration, and inspiration for Nancy. Non-destination roaming is Nancy's greatest pleasure; what she calls zen walking. Her property in Enosburgh was one of the first places permanently conserved along with her neighbors through CHC efforts. She now walks behind her new land in Westford, VT where there are 7,000 acres of unfragmented forest.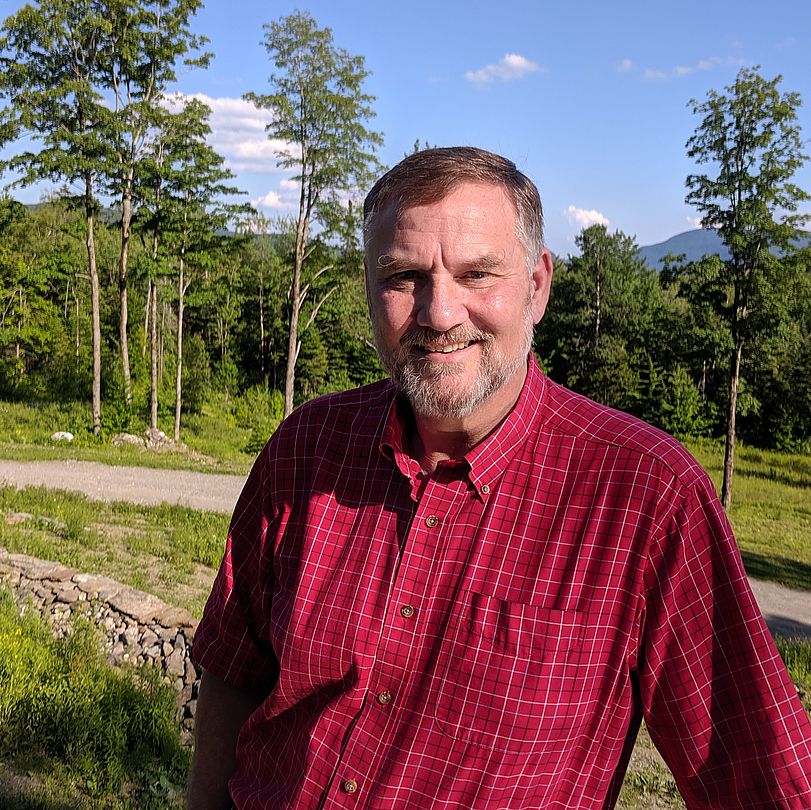 Everett McGinley
Treasurer, Montgomery
Everett was a successful technology entrepreneur and mad scientist but is failing at retirement. In addition to serving on the CHC Board of Directors, he is a member of the Montgomery Woodlots group and Northwest Communications Union District. He lives in the middle of a conserved forest in Montgomery.
Natural habitat: Everett can be found working in his forest, gazing at Big Jay mountain from his meadow, or deep in the recesses of the wine cellar.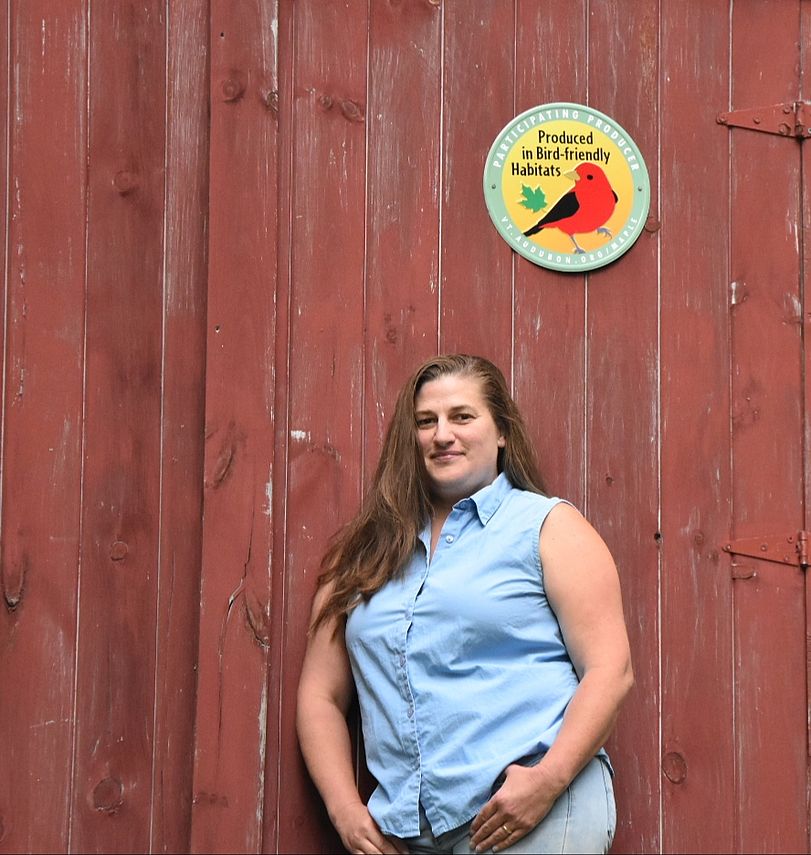 Jessica Boone
Richford
Jessica is the owner and operator of Hi Vue Maples, a multi-generational maple sugaring farm in Richford. The farmland is conserved, certified bird-friendly by Audubon, and part of CHC's Forest Carbon Aggregation project. Jessica also works full-time in the dairy industry for the Vermont Dairy Herd Improvement Association and is the Commander of the Richford American Legion Post #12.
Natural habitat: Jessica enjoys tending to her mini-farm, which includes a mini-horse, mini-donkey, alpacas, bees, chickens, plus miscellaneous other critters.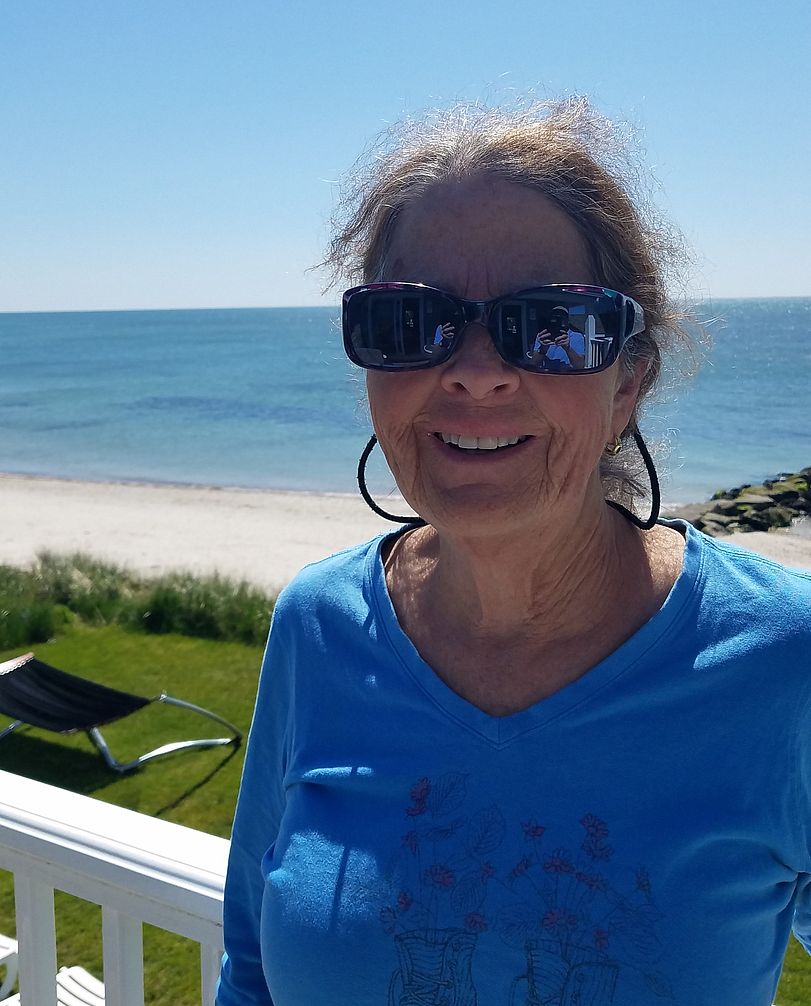 Sarah Downes
Enosburgh
Sarah is a retired agriculture/natural resource teacher. She taught at the Cold Hollow Career Center for most of her career. Her free time is spent outdoors in the woods, walking, biking or skiing. In addition she has extensive gardens, which makes the birds and bees happy.
Natural habitat: She lives on a hill farm in West Enosburgh with her husband, Steve Wadsworth. Her son sugars and logs in their woods.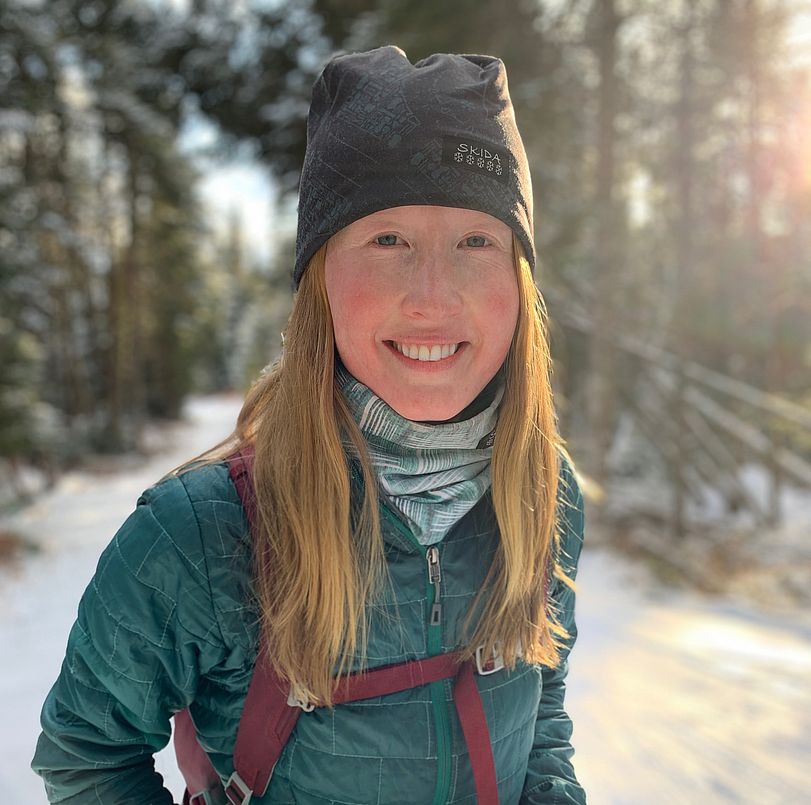 Jenny Goyne
Richford
Jenny grew up in South Richford, where she developed a deep appreciation for Vermont's mountainous landscape. She put roots down at the foot of Mount Mansfield in Underhill several years ago after traveling throughout her 20s. Jenny works as a registered nurse at UVM Medical Center. Her work continues to inform her of the importance of intact forests. Beyond the physical and mental health benefits that recreating in a forest provides, the ecosystem services of clean air, clean water, and carbon storage are imperative to human health.
Natural habitat: Jenny enjoys getting into the mountains by biking, hiking, skiing, or watching birds and wildlife around her home, often with a camera in hand.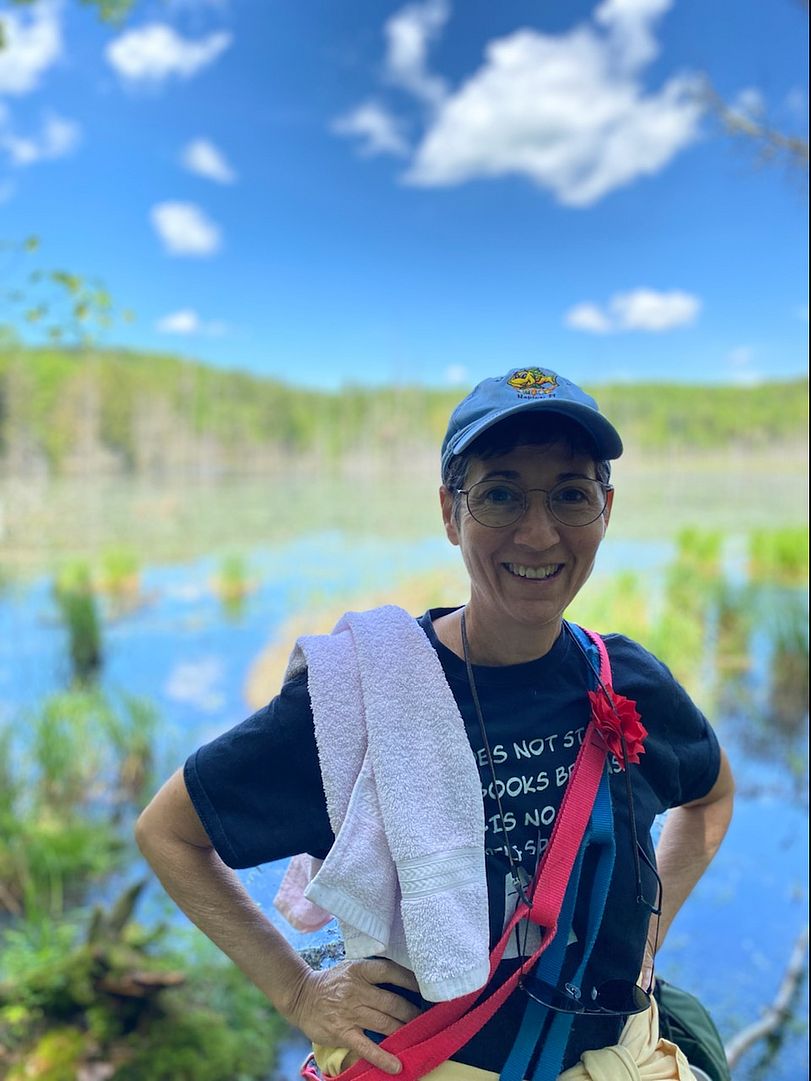 Renee Reiner
Bakersfield
Renee is co-owner of Phoenix Books (with her husband Mike DeSanto). She is fortunate to own 280 acres of land in Bakersfield, where she is a member of the CHC Woodlots group. Having grown up with a real estate developer father in the Washington, DC area, Renee was eager to conserve her property with the Vermont Land Trust. Renee is glad to be a board member of CHC, where she hopes that her master's degree in Community Economic Development will prove helpful.
Natural habitat: Renee is happy traipsing about out of doors in all seasons, flanked by her two dogs. This activity is made better when she is joined by friends and additional canines.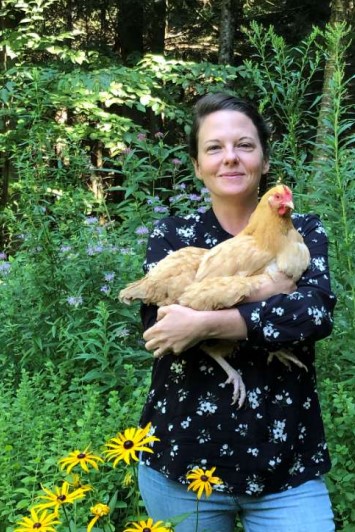 Carissa Stein
Montgomery
Originally from a little farm in rural Virginia, Carissa traveled place-to-place in the military while serving as a Weather Forecaster until 2009, after which she went to college in Bozeman, Montana for Rangeland Ecology. In 2014, she took residence in Vermont and happily found herself back in agrarian culture while working for farmers at the Natural Resources Conservation Service through December 2021. Her hope is to serve the dynamic community with evolving balance and connection. Carissa is also serving as the Chair of the Montgomery Conservation Commission and as a Board member for the Natural Resources Conservation District.
Natural habitat: Carissa resides on a forested hillside in Montgomery, where she strives to learn from the land and all that inhabit it. Her joy is derived by creating reciprocity with nature.