Main content
Introducing Linda Mahns, CHC's new Director of Operations
Posted Wednesday, November 23, 2022
— Connections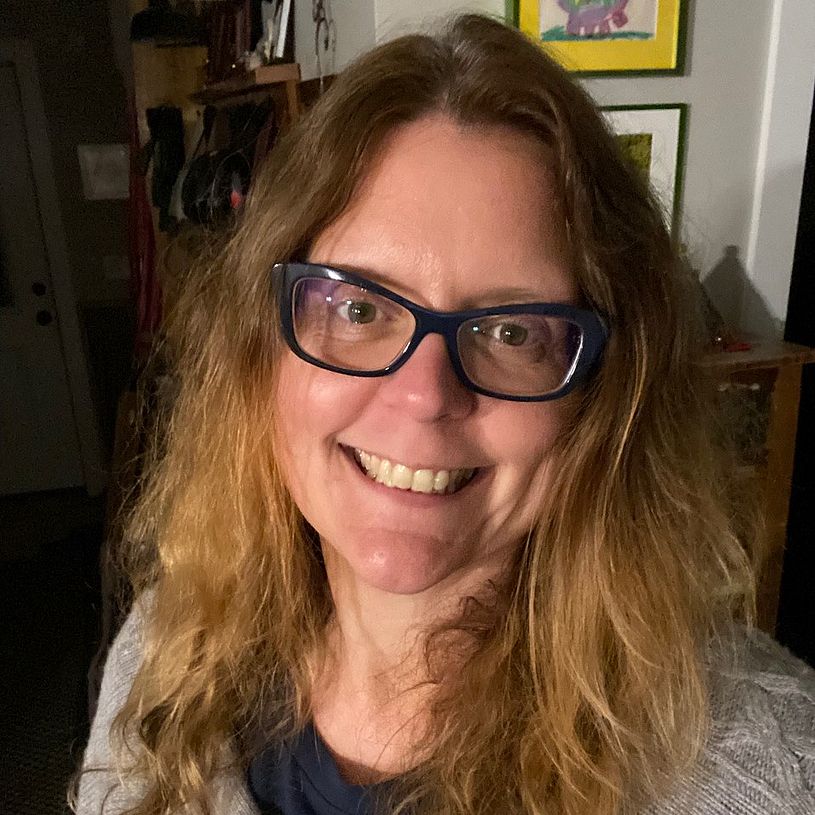 CHC is thrilled to welcome Linda to the team, as our new Director of Operations. Here's an introduction, in Linda's own words:
I moved to Montgomery in July 2021, after falling completely head-over-heels in love with this little place in the village. I've lived in Vermont for 18 years so far, and while VT to me has an abundant natural world, there's been something more unique calling me to this region of the state. As soon as I walked around the property, the strong sense of listening closely to the land and the neighboring brook overwhelmed me the most about this place. My first year here was spent at the fire pit, listening to the brook behind me and hearing the calls of the sky and trees and grass and dirt, etc. So far, the brook wants to have sweet attention given to it. It asks for less dumping and runoff issues from neighboring farms. It asks for kind relationships and realization of how these waterways connect us. The little bit of land here sparkles with radiance and asks me to get to know it first and ask it first what it wants and needs. The trees typically feel like my brothers and sisters. I've come to deeper relationships with Nature in my life journey and am heartened by my practices that keep me connected to the earth, weather, and elements.
Stewardship and conservation-mindedness have been a part of my personal practice for a couple of decades now. As a kid, I could be found exploring creeks and woods and open lands. I've spent a lot of time digging in the dirt as well as laying in the grass looking up at the clouds or stars. Ecological and sustainable business practices have been a part of my professional world as well. I personally feel well-suited to work at Cold Hollow to Canada (CHC) as the mission aligns with my personal and professional mission, and I absolutely geek out when I get to work with people who specialize in their fields of study and passions. I'm more than excited to take on the operational duties here at CHC and assist the biologists and farmers and people and land to do what they love and feel called to do. My professional background is also in graphic design and marketing, administration, organizing, bookkeeping, planning, project and program management, to name a few. My other interests include food and plants as medicine, herbalism, painting, story telling, drumming, and expressive arts.
Please feel free to reach out to me at linda@coldhollowtocanada.org or 802-279-3481. I very much wish to connect and network with educators, scientists, collaborators, neighbors, farmers, conservationists, etc. to see how we may align our strengths and talents towards deepening our healthful relationships with the land.