Main content
Carl Powden, You Will Be Missed
Posted Tuesday, February 15, 2022
— Connections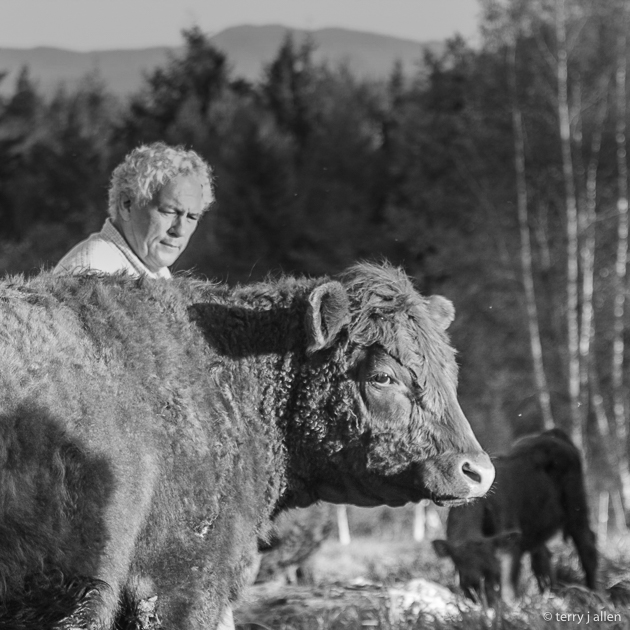 The CHC community recently lost our friend and champion, Carl Powden. It can be truthfully said that without the support of Carl, CHC would probably not exist today. Several years ago, CHC pitched our plans to a number of our partners, including the Vermont Land Trust where Carl was a leader. We were a nascent group of volunteers with big plans, and Carl saw our value. With a small but important bit of seed money supported by the Atlas Timber Partnership harvest proceeds, we were able to hire our first staff for one day a week. With Carl's advocacy and VLT's support that early group of volunteers has been able to grow and accomplish much in the ensuing years.
Carl was also more than a colleague. He was a friend. We shared so many laughs, fine meals, fine wine, and sometimes a whiskey or two. Carl was a bear of a man; strong, formidable, persistent, ponderous, (loved honey though maybe more in the form of mead). His strength was found in his thoughtfulness and deep love of Vermont's forests and working landscapes. We were sympatico in our efforts. Carl always kept us fixed in reality while urging us to keep pushing for our dreams. Was he a realist or a dreamer? I say both. After all reality is just the result of action, and action is the result of dreams. We will continue to dream and strive for those dreams to become reality. Carl, you will always be with us in these efforts.
Carl's obituary can be found here. We deeply appreciate the support of Carl's family, who chose to mention CHC in this obituary. We can't describe how honored we are to be part of Carl's legacy.