Main content
The Black Ash: Bringing cultures and people together for the planet
Posted Thursday, July 20, 2023
— Connections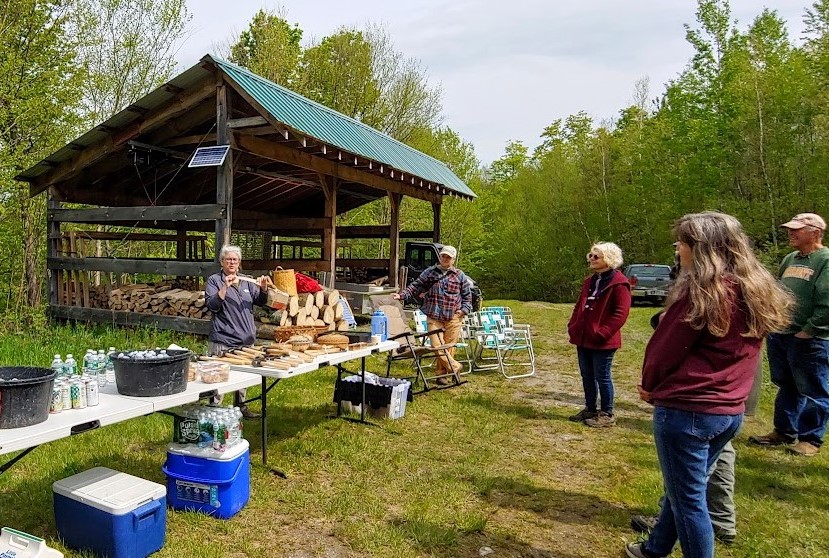 Abenaki basket makers Kerry Wood and her son Aaron Wood came to the CHC combined Woodlots group gathering in Montgomery to conduct an ash pounding workshop with hosts Matt and Barb Paggi. Kerry and Aaron shared the cultural history of black ash, the value and history of basket making for indigenous peoples and showed everyone how to make splits from Black Ash. The ash used for the pounding came from the Rock River Wildlife Management Area in Highgate. These logs were successfully stored for one year under water and were still perfect for pounding. We were all excited to verify this so we can perhaps store more black ash for the future.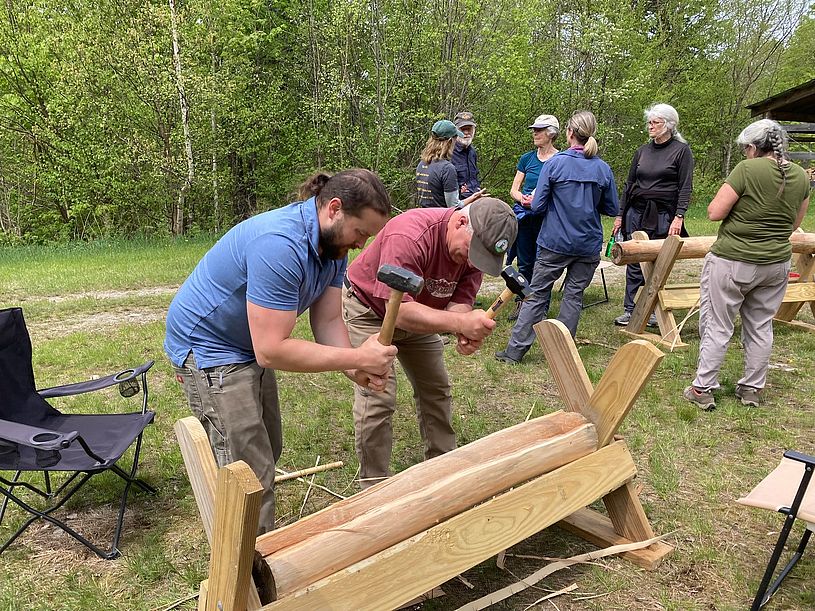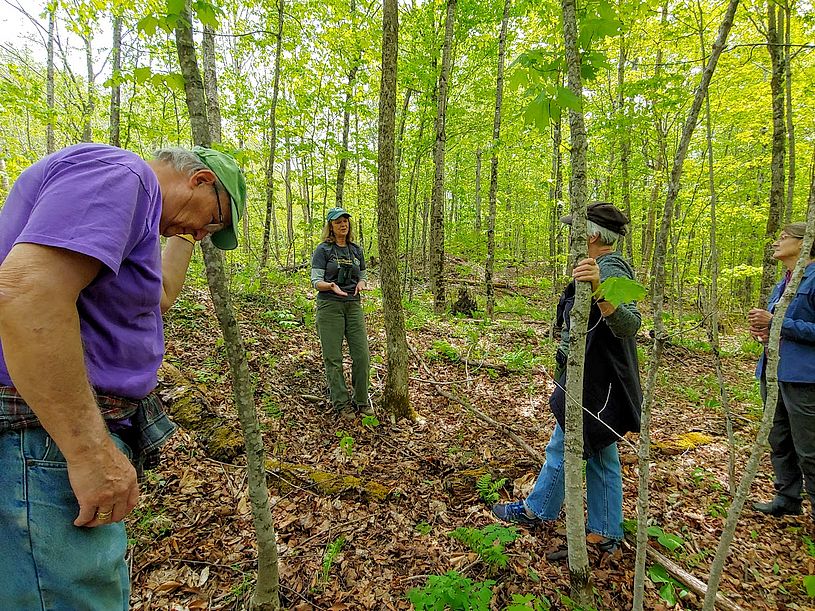 One of the goals of these ash pounding workshops to to build an inventory of splints to be held by the Abenaki community for future basket making. This practice is an essential part of Abenaki culture bringing the Abenaki origin story, art, economy and community together. As settlers and indigenous allies, the woodlots members had the opportunity to learn about these aspects of Abenaki culture and can now share what they learned with others.
While the logs were being pounded to produce splints, Nancy led walks into the woods where mature black ash are found on the Paggi property to discuss their ecological role and the risk they face from Emerald Ash Borer. Black ash is the most susceptible of the ash species to the Emerald Ash Borer (EAB). To learn more about EAB, please follow this link: https://www.vtinvasives.org/land/emerald-ash-borer-vermont
We are grateful to Kerry and Aaron for their generosity in sharing their knowledge with CHC.

Thank you to Joan Hildreth, Matt Paggi & Charlotte Reed for providing photos.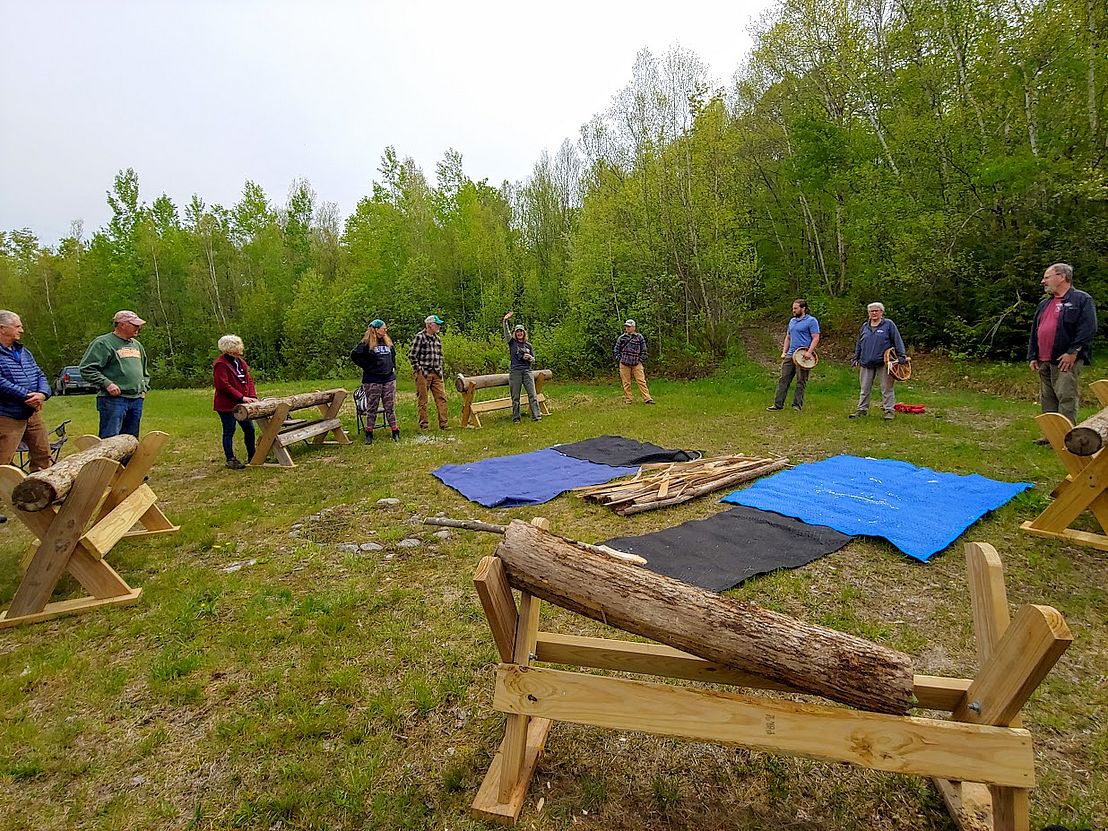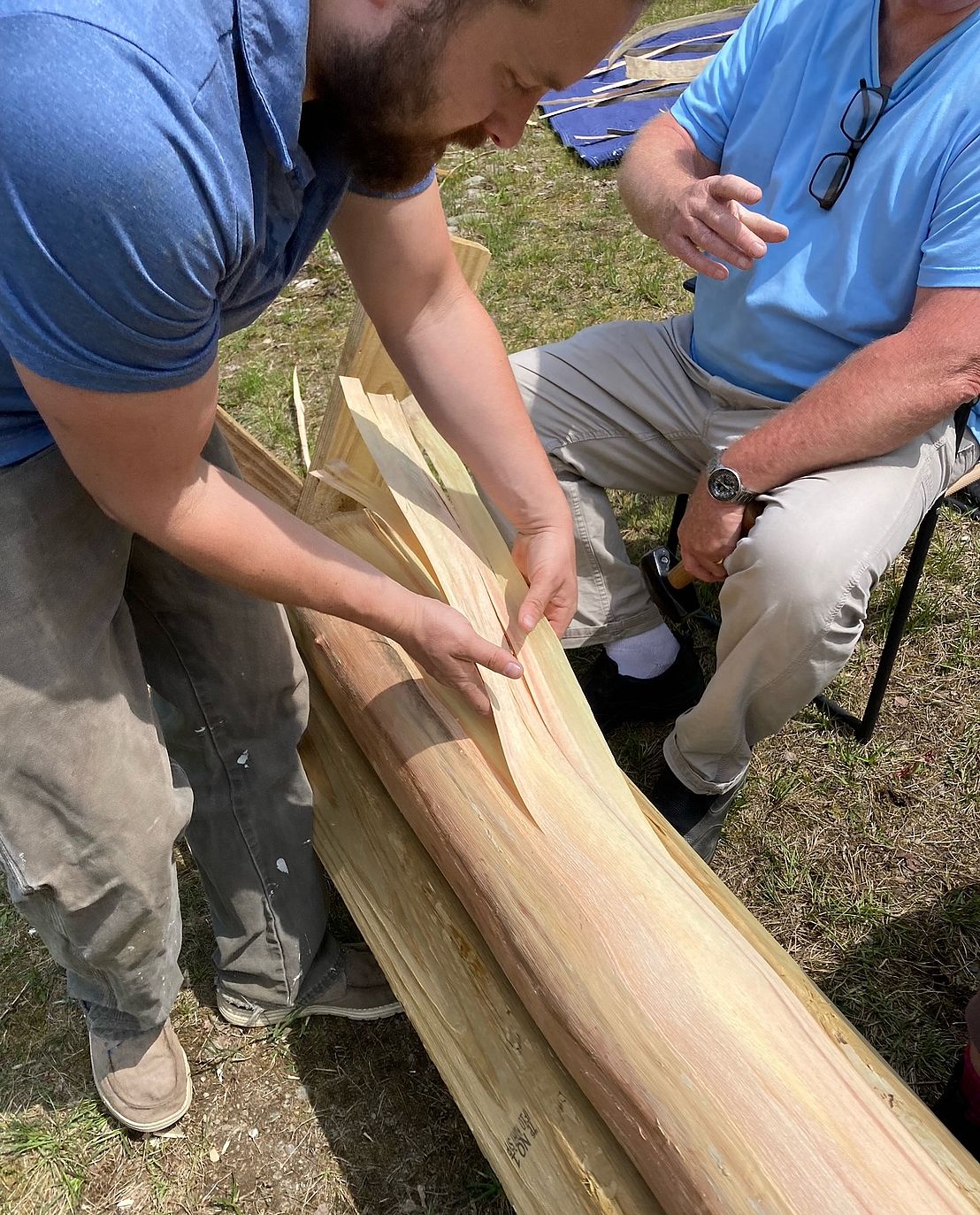 A synopsis of our black ash pounding event with Abenaki basket-makers Kerry and Ryan Wood