Main content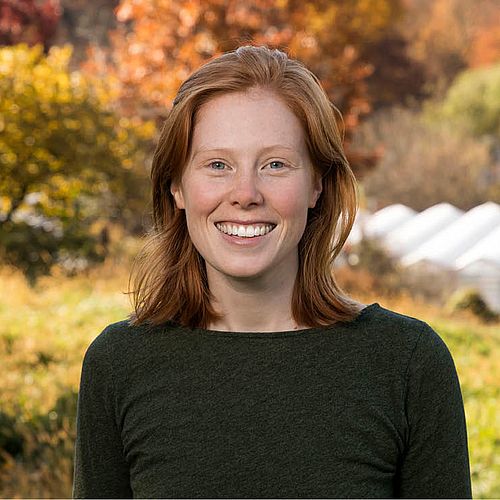 CHC Program Director
As Program Director, Lauren focuses on partner and community outreach, fundraising, strategy development in collaboration with the Board, and project management of the conservation fund.
Before joining Cold Hollow to Canada, Lauren was Deputy Chief of Staff at Stone Barns Center for Food and Agriculture in New York, and previously worked as Food Service Director and Farm to School Coordinator at Cornwall Elementary School in Vermont. She has a B.A. in Neuroscience from Middlebury College.
Natural habitat: Lauren has a deep love for adventure. Whether on skis, by bike, or on foot, she seeks out rural and rugged landscapes for adventures with friends, always fueled by good food!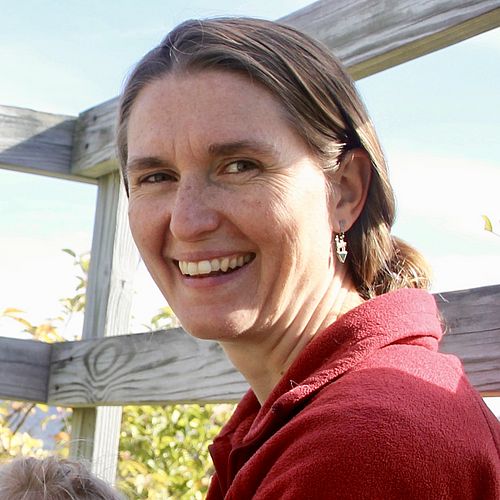 Woodlots Program Manager
As Woodlots Program Manager, Monica organizes quarterly gatherings and educational opportunities for woodlots program members and seeks to expand the program into additional CHC towns. She is also capturing the inner workings of the program into a toolkit that can be used by other organizations wishing to engage landowners in landscape-scale stewardship.
Monica has always sought to combine scientific research with community education. She spent five years with Vermont Fish & Wildlife Department's Community Wildlife Program, and she has also worked as a park ranger in Yosemite National Park, coordinated community-based planning, citizen science, and educational activities in a Staying Connected Initiative wildlife corridor, taught science courses at the Community College of Vermont, acted as Stewardship Coordinator for the Upper Valley Land Trust, and taught kids at an outdoor science school. She has an M.S. in Botany through the University of Vermont's Field Naturalist Program and a B. A. in Biology from Lewis & Clark College.
Natural habitat: A creature of forests and mountains, Monica loves to explore. Nothing makes her happier than visiting special places with those willing to share stories, knowledge, or a new perspective. She can also be found searching for swimming holes with her two daughters, playing board games, or making music.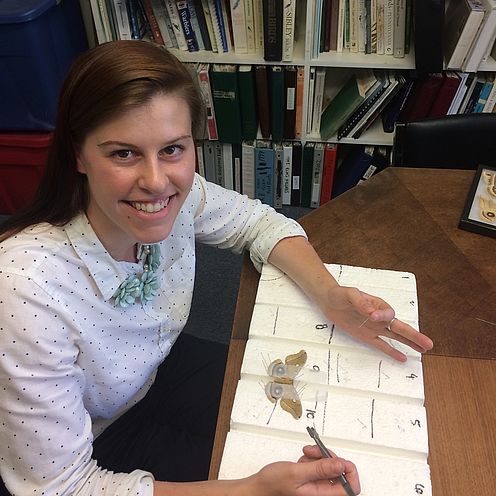 Digital & Citizen Science Coordinator
As Digital & Citizen Science Coordinator, Liza focuses on sharing news of Cold Hollow to Canada via CHC's social media, website, and newsletter. Additionally she works to coordinate the Keeping Track Monitoring Program with CHC Vice Chair Nancy Patch.
Before working as CHC's digital diva, Liza spent two years as CHC's Administrative Coordinator as well as the Grassland Bird Outreach Coordinator for Vermont Center for Ecostudies. She has a B.A. in Biology and Spanish from Grinnell College and is currently pursuing a PhD in Natural Resources from the University of Vermont.
Natural habitat: When not busy with her studies, Liza can be found birding, hiking with her dog and her partner, or making a mess in the kitchen.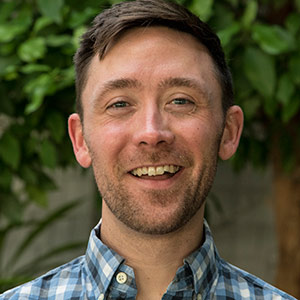 CHC Board Chair & Co-founder, Montgomery
New England Regional Conservation Partnership VT representative, Vermont Land Trust Board of Trustees, former Chair Green Mountain Division Society of American Foresters, Town of Montgomery Select Board, Consulting Forester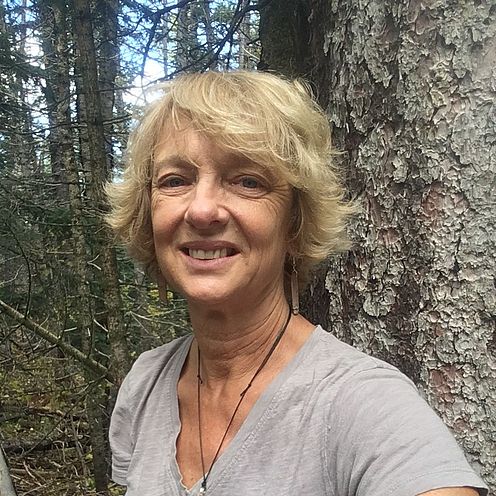 Nancy Patch
CHC Vice Chair & Co-founder, Westford
Two Countries, One Forest Board of Directors, Forest Stewards Guild National Policy Committee, Franklin-Grand Isle County Forester, VT Forest, Parks & Recreation staff member
Everett McGinley
CHC Treasurer, Montgomery
Member of the Montgomery Woodlots Program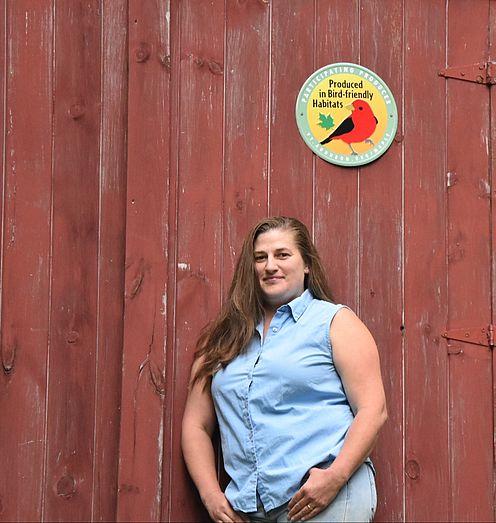 Jessica Boone
Richford
Member of Richford Woodlots Program, Bird-Friendly Maple Sugarmaker and owner of Hi Vue Maples, Richford American Legion Post 12 Commander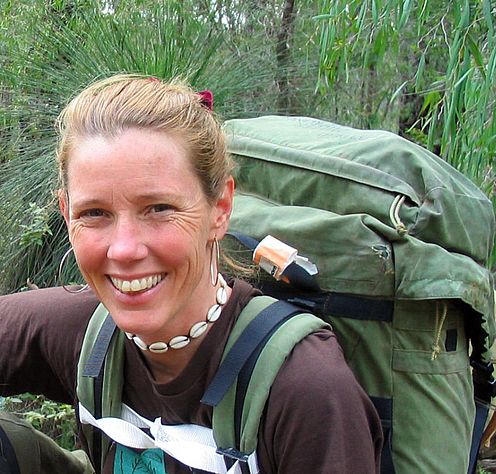 Catherine Cadden
Fletcher
Co-founder of Play in the Wild! Wilderness Initiations into Nonviolence for Youth & Families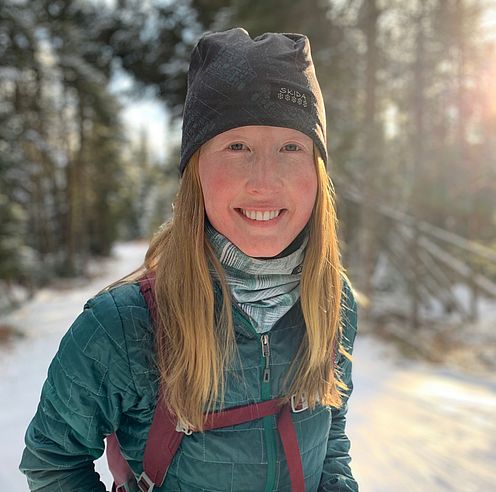 Jenny Goyne
Richford
ANCC Board Certified Medical-Surgical Nurse, NOLS Certified Wilderness First Responder, UVM Medical Center CAUTI (Catheter Associated Urinary Tract Infection) Committee, Green Mountain Club Member, Friend of the Missisquoi National Wildlife Refuge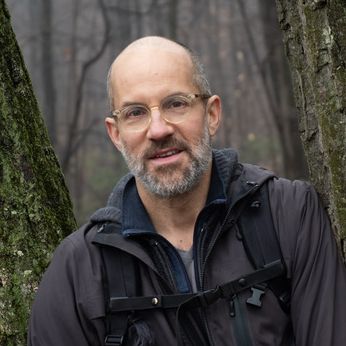 Greg Mikkelson
Richford
Member of the Richford Woodlots Program, Chair of the Esplaneuve Green Alley Committee, Member of the Groupe de Recherche en Éthique Environnementale et Animale, CHC Keeping Track Monitoring Program tracker, volunteer for the Missisquoi River Basin Association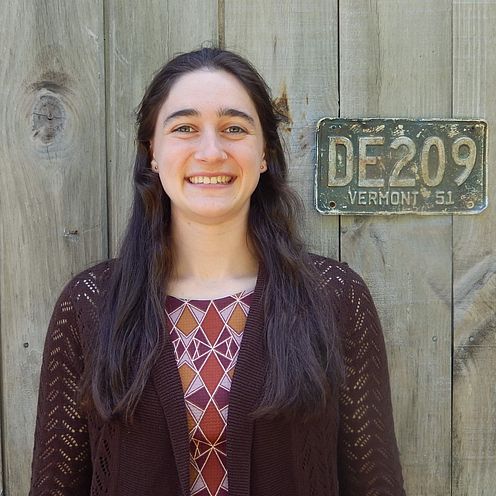 Lucy Rogers
Waterville
Vermont State Representative for Cambridge and Waterville, International Bear Association member